An Advocate & Organizer who is Passionate, driven & focused on improving lawrence.
Pavel Payano is an At-Large Lawrence City Councilor who deeply believes that a community, committed and united under a common cause, can overcome any obstacle and become the master of their fate.
He is focused on creating policies that ensure that government is transparent, accessible, and accountable to the people it represents.
Phone
O: (978) 620-3220
Office:
200 Common Street
Lawrence, MA 01840
EMAIL:
PPayano@cityoflawrence.com
COMMITTEES:
Chairman - Public Safety
Meets every 3rd Monday of the Month.
Member - Budget Committee
Meets on the 2nd and 4th Wednesday of the Month (As Needed).
Member - Housing Committee
Meets on the 2nd and 4th Thursday of the Month (As Needed).
Policy Overview
Since starting his term, Pavel has focused on creating policy to improve public safety, the environment, government transparency & accountability, and Lawrence's economy.
Public Safety
Creating a safe community is vital to the well being of our city. This is why it is important for us to not just invest in public safety but to also ensure that we are doing all we can to support, improve, and connect our public safety infrastructure. This is why I have filed the following Public Safety Ordinances:
Document 7/18: Removal of Snow & Ice from Awnings and Sidewalks

Document 85/18: Rental Insurance Policy Requirement for all Rental Units

Document 105/18: 2017 Annual Report from Lawrence Fire Department

Document 133/18: An Ordinance for Regulations Procedures for Surveillance Technology

280/18 Stop Sign – 4 Way – Alder & Hampshire Streets

328/18 Lawrence Emergency Management Response
Environment
Document 121/18: Mandatory Recycling Program
This amendment was placed to not just preserve the environment but to also reduce the expensive cost of the refuse that is sent out to landfills and incinerators. This chapter establishes general rules and regulations relative to the control of Litter, Illegal Dumping, and the collection, transportation and management of Refuse and Recyclable and other types of Waste Materials in the City of Lawrence. It will mandate recycling in dwellings and commercial establishments, creates initiatives that should facilitate greater recycling levels within the city, and identifies ways in which the City's purchasing policies can encourage recycling.
Public Health
The residents of the City of Lawrence are the heart of this community. That is why it is important that Lawrence fosters a healthy community. The following are the different ordinances that relate to public health that I have filed:
Document 104/18: 2017 Annual Report from City Physician
Document 214/18: Amendments to the Board of Health Ordinances
Document 217/18: Sex Trafficking & Prostitution in Lawrence - Discussion
Document 218/18: HIV Surge in Lawrence - Discussion
Document 229/18: City Nurse Job Posting
Document 326/18: Opioid Litigation Resolution
Transparency & Accountability
DOCUMENT 89/18: DEPARTMENT HEADS - QUARTERLY REPORTS
This amendment changes the previous quarterly report requirement to include all departments and require them to submit either a quarterly or bi-annual report on following dates: January 31st, April 30th, July 31st, & October 31st. Approved by the City Council on 7/10/18.
DOCUMENT 144/19: PRE-BUDGET PUBLIC HEARING A YEAR END REVIEW
Discussion held at the Budget & Finance Committee. Conducted so that residents would have the opportunity to speak about their priorities before the Budget was presented.
DOCUMENT 129/18: REPORT ON CHIEF OF POLICE SEARCH
Discussion held at Personnel and City Council Meeting.
DOCUMENT 169/18: JOB POSTINGS DISCUSSION
Attempted to have a discussion of the posting of the City Attorney's position and the process of selecting a City Attorney.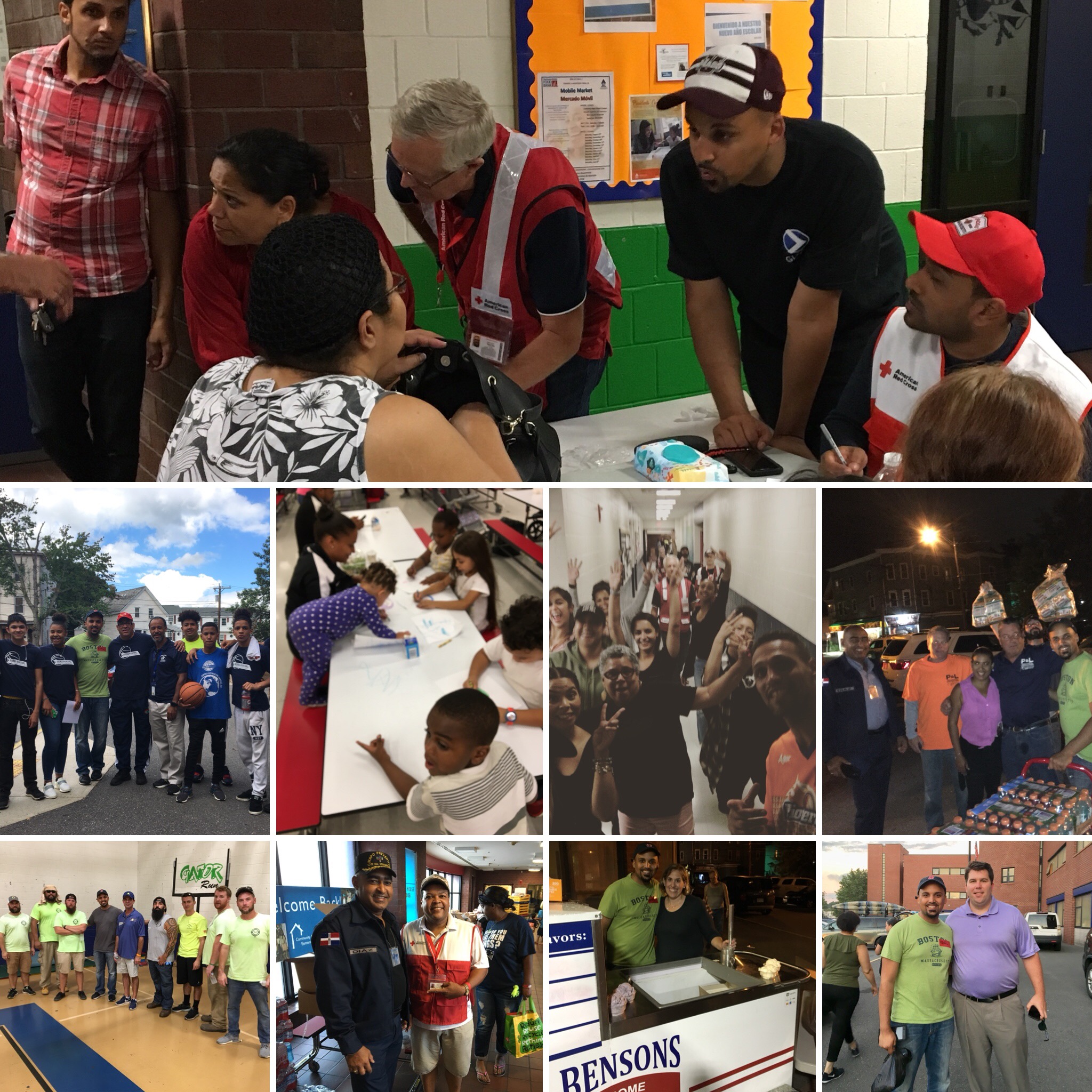 After the smoke has cleared:
Following a weekend of displacement, Merrimack Valley families still await gas, reimbursement and a return to normalcy
September 26, 2018
Helping hands
Lawrence City Councilor Pavel Payano went to visit the Red Cross shelter set up at the Arlington Elementary School on Thursday night, around 8 p.m. He ended up volunteering most of the weekend.
"By the time I got there, there were probably a good 90 people there," Payano said. He noticed they lacked volunteers to help sign-in people at the shelter and translate for Spanish speakers, so he helped assign volunteers.
"I kept staying in for longer and longer and longer," Payano said. "I like felt I couldn't leave." The council says he and other volunteers didn't leave until 3 a.m.
"Thank God we had an amazing group of volunteers that were willing to essentially assign themselves as leaders," Payano said. "There were a lot of community folks that were running things." For example, there were no showers at the Arlington shelter, so officials coordinated with the YMCA and other organizations to provide not only access to the facilities, but also transportation, towels, and toiletries.
"I'd get a volunteer and [they] would figure it out, how to get that done," Payano said. They also set up a game room, brought in entertainment and set up movies in the cafeteria.
Payano said he identified at least 20 families at the Arlington shelter who couldn't return home, and said Columbia Gas, the utility responsible for the series of fires, helped set them up in hotels.
Conclusion: More sides to Lawrence
Still, many see the gas leak emergency as a chance to show outsiders another side of Lawrence, one largely ignored by local officials and press.
"Throughout what happened, you saw a community really come together and be united in helping their neighbors out," Payano said. "And then you saw the general public support those efforts. We had donations come in from Maine, Rhode Island, all the way through western Mass."